Front-end Developer
Web Designer
Prasanna Mahamulkar
A "Digital Marketing Engineer" which is a perfect blend of both technical and marketing knowledge. Everything is getting digitized & so is Marketing. Passion for such rapidly growing field because of its dynamic behaviour.
Testimonials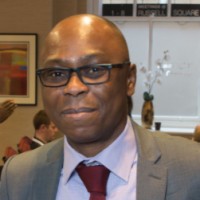 This is a way to say thank you to Prasanna for the excellent work he has completed for us. He designed the Centre for Multidisciplinary Research, Innovation & Collaboration Cyber Science 2020 conference website. The website https://c-mric.org is stunning. I found Prasanna extremely talented, above all, he's very down to earth, reliable and of excellent customer service. I look forward to collaborating with you again! Thank you, Prasanna.
Prasanna was wonderful to work with, he was a valuable extension to our digital team and I thoroughly enjoyed working with him on a web project in 2019/20. He was extremely quick and efficient when it came to addressing any issues we had struggled with, helped us throughout the process of building the new website all the way to successfully launching it. He is definitely a great team player and will get things done, as well as coach and guide more junior staff.